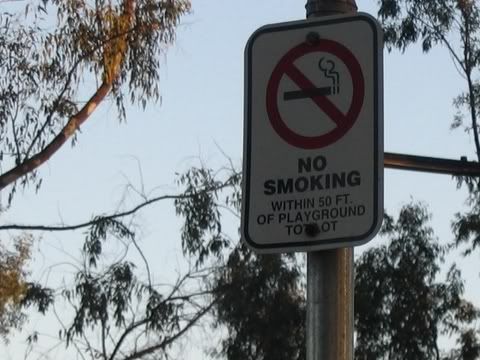 I met my friend, Bonquesha back in 1996 while on my first ship in Bremerton, Washington.
Actually, he and I didn't speak to each other until my second tour to the Persian Gulf. We'd met through a mutual 'fag hag' and hit it off instantly! I can still recall the night. We were in the Persian Gulf, outside the city of Dubai in the Port of Jebel Ali. The aircraft carrier was with us so the local businesses set up shops on the pier and to keep sailors from venturing too far, a "beer garden"(complete with barbecue, beer & music) was erected. That's where This Man partied on that balmy summer night.
"Come and meet my friend, " she said, pulling This Man away from my umpteenth can of Fosters beer.
Bonquesha, as I would later call him was with some of his friends. True to his club-kid style, he was dressed in some super-wide leg jeans, a Diesel button down and whiter-than-white sneakers. He was a cute Puerto Rican with a look that made him pale enough to be considered white, yellow enough to be considered high-yellow and feisty enough that you knew that he was a 'Rican.
We chatted for the rest of the night. At the time, This Man was still in the closet, but there was something refreshing about his flamboyant behavior that made me want to be around him. For three years, Bonquesha was one of my best friends. He was one of the guys that was there when This Man came out of the closet. And whenever, one of us needed a good laugh, we never failed to cheer the other up.
I found myself thinking about Bonquesha and some of the crazy antics that we got into. So armed with my notebook and pencil (
I haven't written with a pencil in years!
), This Man got to writing.
"Bonquesha, remember that one time when..."
On that deployment, during the Crossing The Line ceremony, you single-handedly represented for your whole division during the talent show. Even though many of the crew pointed, giggled and whispered while you strutted and danced, it was then that This Man learned about COURAGE and SELF-CONFIDENCE.
We'd got an early day from work and a gang of us crammed in Deena's beat up Honda Prelude, got stoned and went to see the Seattle Mariners' midday game at the Kingdome and unlike the rest of the crew, we scammed and scored seats behind home plate instead of out in the cheap seats (we were even on TV!)
You took me to see Kristine W. when she performed at Neighbours at the start of Gay Pride weekend. In fact, it was with you that I went to Pride for the very first time.
How about when we left work early, drove to Tacoma to that Korean wig shop to buy all of that hair, with me and Victoria later that evening, giving you a bomb-ass hair weave (you truly did look like Aaliyah!)
Or when This Man snuck out on my duty day to go out and party with you and the rest of our crew at Neighbours. And how I couldn't get drunk or stoned because I had to be back at work and ready to stand my watch at 4 a.m.
How about when you and Victoria went to see the Spice Girls' SpiceWorld concert at the Tacoma Dome and you whores didn't tell me until afterwards. BITCHES!!
And I couldn't ever forget how you outed and confirmed that Kevin (my crush) was indeed gay. How did you do this? By sleeping with his boyfriend (whom you'd met at Neighbours the night before) and telling me about it. Ironically, two weeks later, I would also sleep with Kevin's boyfriend and then tell you about it.
OMG, when we went down to Cabo San Lucas, Mexico. Sitting in the Rainbow Room with you flirting with the boyfriend of the bar's owner. After working him over with your elementary-school Spanish, the owner, his boyfriend came over and asked us if we could leave the establishment.
And I could never forget dancing with you at that club in Cabo--the one that had no ceiling. If only we could acquire that video!
"The next time those guys fuck with you, you go to the ship's store, buy a knife and stab the bastards!" Remember that was the piece of advice that I'd told you when some of the guys in your division were starting to harass you.
Bonquesha, This Man misses you even to this day. I hate that we lost contact with each other. I hate that, against the pleas of your mother and me, you took the coward way out and got yourself discharged from the Navy. I needed you more than you'll ever know. I'm pretty sure you ended up in NYC or back in D.C., but wherever you landed, know that there's a man whose life you impacted and this is my small way of letting you know.
Mahalo.