"I'm going to the Redwing to watch the Oscars."
This Man told my friend, Jason and my house mate, Jay.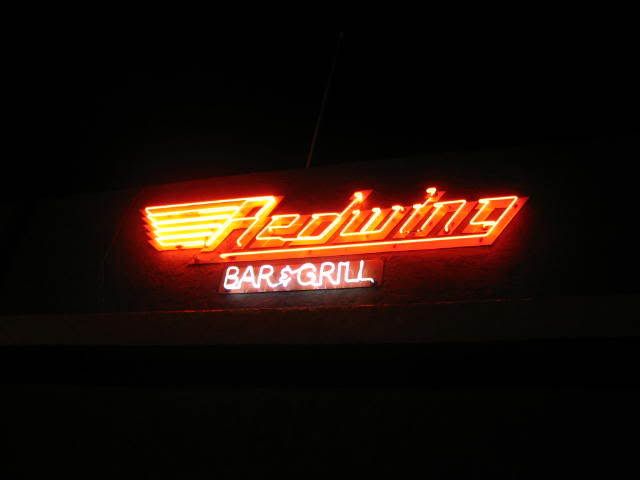 I'd been looking forward to Oscar Sunday since this past December. And while there was a time when I would've watched the Academy Awards with Lucy, this was the first year that I would be watching them alone (
technically
).
Oscar Sunday. Sure it's exciting to watch the Red Carpet show and see who's wearing what and to get commentary on the nominees. This year, I planned to show up at the Redwing Bar & Grill just as the show started, thereby forgoing the long, drawn out pre-show. I couldn't have time my arrival better (
I showed up just as Ellen DeGeneres was delivering her opening monologue
). There was only a handful of people in the dark bar, watching the show on 3 flat screens and on 60 inch television. I found a bar stool and settled in.
About an hour and a half later, Jason showed up. He was going to meet his online friend, (read,
trick
) Ryan to play darts. An apple martini in hand, he settled in and munched on some free KFC (
"...but you have to drink something!"
the bartender informed me) that the bar provided.
"Ryan's getting fat, "
my friend, Jason (
forever the critic
) started.
"He's gained some weight since I saw him last."
"And you're saying this as you're scarfing down a 2 piece chicken dinner with a side?"
"It's a 3 piece, honey!"
I hadn't planned on drinking but here's how it started. One word: karaoke.
Somewhere in between the nominees for Best Art Direction and before the Best Supporting Actress categories, some queen got the idea to set up for karaoke.
"Okay, I think I'm ready for that beer now!"
I declared as soon as one guy started singing. Budweiser number 1. No one was really paying attention to this queen trying to sing some horrible song, but once George Clooney came on stage to present the Best Supporting Actress award, things became serious.
"Shut that music off!"
Jason screamed. Suddenly everyone was focused on the televisions.
"...and the Oscar goes to--Jennifer Hudson for Dreamgirls."
And like the people in the Shrine Auditorium, everyone in the Redwing erupted into cheers and applause. I got chills! I was so excited that you would've thought that This Man was going to get an award also.
Mike, Jason's ex, joined us shortly and things started to really take off. Even Jason (
who normally wouldn't be caught dead in a bar like the Redwing
) looked as if he was having a good time. Even when he had to dash home for a brief conference call with his office and even when he promised that he would be right back, you have to imagine my surprise when he
actually
did return.
Sometime between one of my numerous trips to the outside patio to smoke, I'd ran into an old buddy, John (
not the one that I was seeing recently
) who I hadn't seen in almost 2 years. A ball of fire, he was still as feisty as when I'd seen him last.
"Oh my god! It's been, what--damn near 2 years since we've seen each other?!"
I was so excited to see him. So we hung out. I introduced him to Mike and Jason, who by now were feeling super-festive (
not to mention all over each other)
and we all had a great time.
Initially, I'd planned on going to the bar, watching the awards then coming home, blogging about it, then going to bed. Instead, I stayed at the bar longer than I'd planned, I met more people than I'd anticipated and all around had a fantastic time. It felt good and I
definitely
needed it.
Once we finally left the Redwing, Mike drove Jason and I to Extraordinary Desserts and treated us to something sweet. Afterwards, it was home for me.
So that was Oscar night at the Redwing with some friends. And now here are the photos.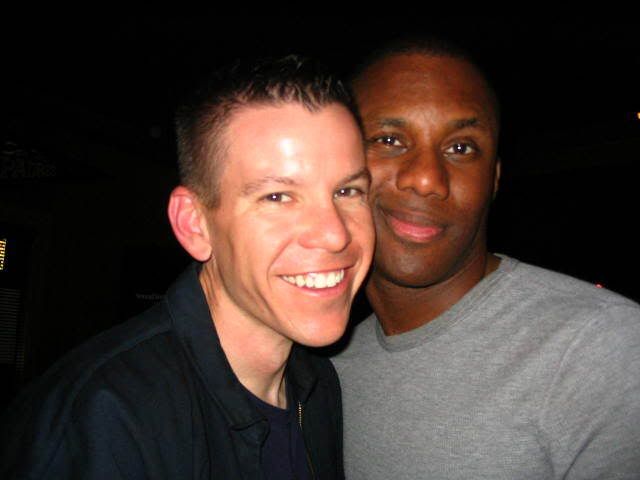 Jason and Mike looking adorable (and a bit drunk).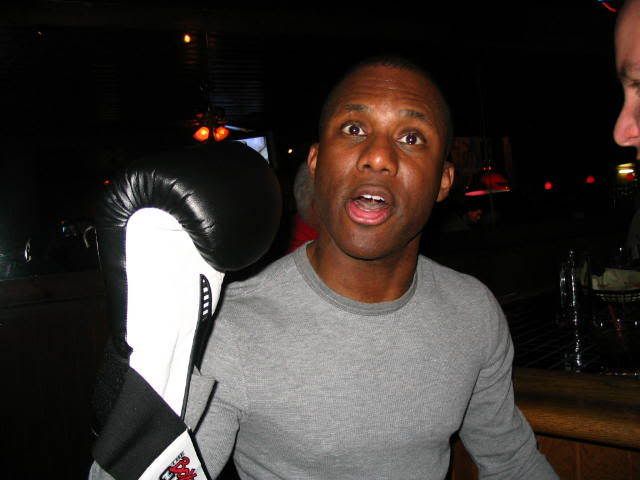 Jason had his boxing gloves in his car. It was a mishap waiting to happen, but the picture is cute actually.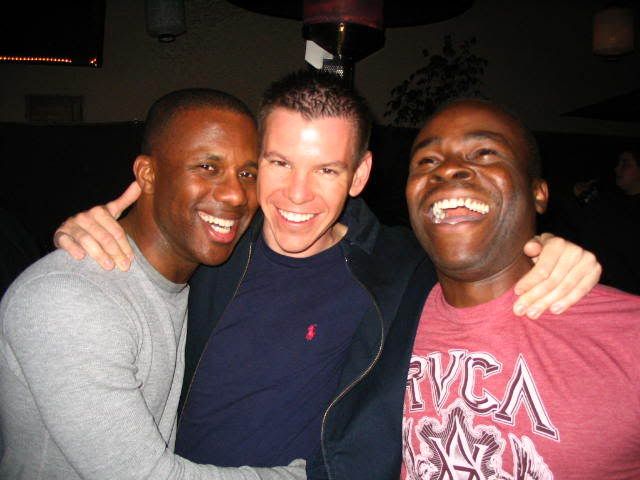 Jason, Mike and myself.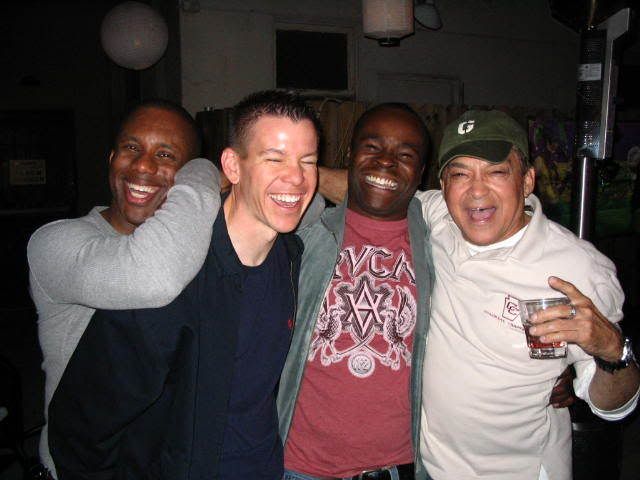 The three of us and some drunk & frisky queen.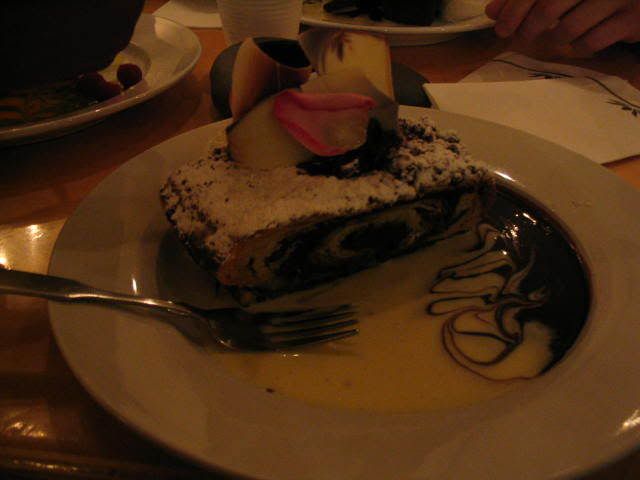 You gotta love Extraordinary Desserts!
Mahalo