It was around 1o:30p.m. when This Man decided to go for a stroll.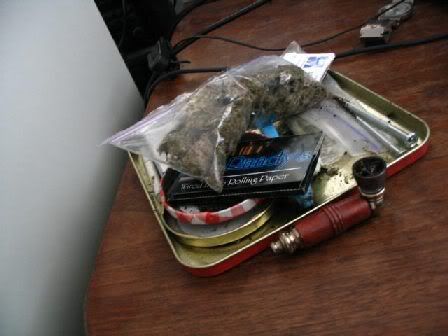 It was a bit chilly outside, so I had to wear the heavy parka and hopefully it wouldn't start raining while I was out. A few blocks from University Avenue, I ran into this woman on the sidewalk on the brink of tears.
She was trying to light a blunt--with some matches!
" Here. Do you need a light?"
I offered.
"My fucking daughter pisses me off!"
She started after taking a strong pull off of it and instantly passing it to me. I hit it also.
"What happened?"
"My daughter...she's 19. Tonight she was with her boyfriend and I told her--I live around the corner, over near Walgreens--so I asked if her and her boyfriend could drop me off on 30th. Then, that bitch tells me, 'Mama, you can't just TELL people to do stuff for you; you have to ASK!"
While she was telling me what happened, I took a long hard pull and let the smoke fill my chest.
I don't particularly like blunts, especially when rolled with unflavored tobacco paper.
"...so I just told them to stop the car and let me out. I'm so sick of her and that low-life boyfriend of hers."
That woman and This Man were sitting in front of the art galleries on Ray Street, totally unaware of the people strolling across the narrow street from us. She continued going on and on about something, but I could feel that effects of that blunt taking over.
"Well, thanks for the hit, "
I told her. It was time for me to keep moving.
"Thanks for listening to me and thanks for the light."
She said. I noticed that she was no longer about to cry.
Hell, I imagine because she was baked.
Mahalo