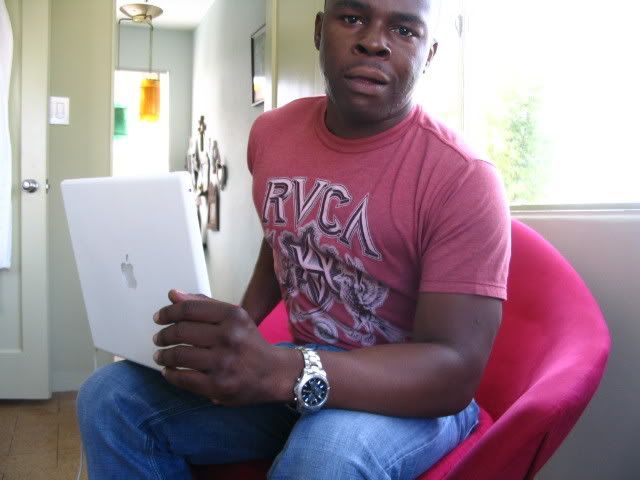 This evening, while on my way to John's house, This Man stopped at McDonald's in Hillcrest for a quick bite. Walking in the restaurant, alone, I had the privilege of this exchange with the cashier.
" May I take your order?"
The unmotivated Mexican woman asked.
" Yeah, let me have the...6 piece chicken McNuggets Mighty Kids meal."
" For here or to go?"
" Um, it's for me. I'll have it here."
I said and reached into my pocket through the wad of bills.
" Will the toy be for a boy or a girl?"
She asked without looking up from the register. And at this moment, I decided to be a smart ass.
" What's the toy this month?"
" For boys it's Teenage Mutant Ninja Turtles and for girls..."
" Well, give me the girls' toy."
I interrupted,
"I never liked the Ninja Turtles."
She gave me a sidewards glance, but when I nodded my head, she got with the program.
After all, this was Hillcrest, she should've been used to such gender bending.
When I got my Happy Meal, This Man immediately looked into the bag, past the nuggets and past the french fries to the bottom of the bag and there she was. A miniature doll in plastic. Her name is Madame Alexander. She's about 4 inches tall, wearing a white smock with yellow flowers and a white dunce cap also with yellow flowers. With blonde hair that can be fingered to resemble the old Farrah Fawcett-feathered look. She was mine...all mine!
I gave her to John once I got to his place.
Mahalo